Hello latest looks
Hello sunshine. Say goodbye to heavy layers and hello to sunnier styles, with this season's top trend items and wardrobe staples.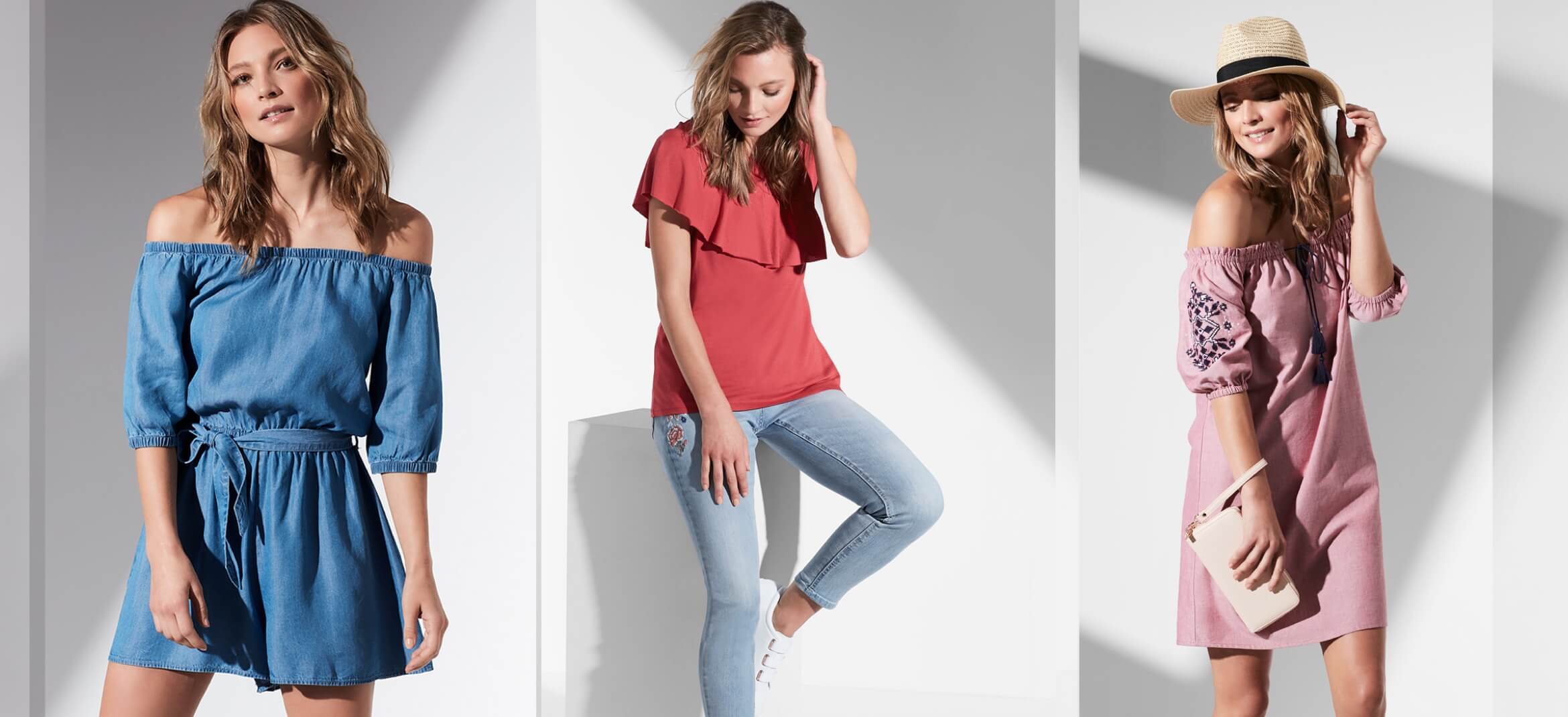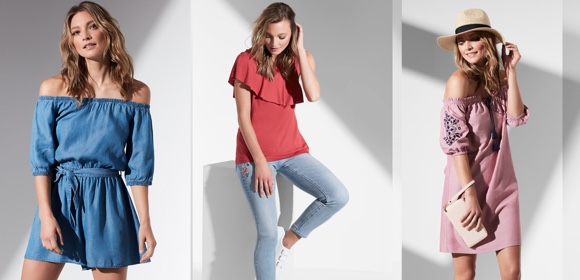 What's hot!
This summer's style is all about these three key looks. Whether it be off the shoulder, ruffles or embroidery, scroll down to see how each trending look is styled and for more of our great range!
Looking for more? Why not explore our wide range of clothing, shoes and accessories!